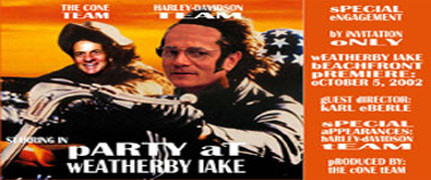 Copywriting for a corporate event invitation
Local KC real estate agents, The Cone Team, were hosting a party for Harley-Davidson employees relocating to the area. An agent's face and a Harley Davidson executive's face are superimposed on the famous Easy Rider image. Copywriting mimicked the movie poster's theme.
Project included copywriting, design, printing and ordering party favors.