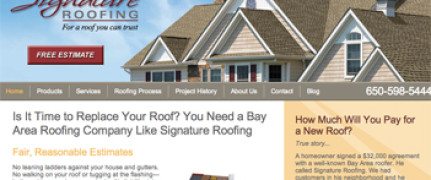 Website copywriting for Bay Area roofing company
A trusted Bay Area roofing company needed website copy that conveyed integrity. Write Essentials developed a series of sales letters, a direct mail campaign to generate leads, and a redesign of their website and website copy. We also copy edited and did layout for a 17-page roofing guide. Acting as project manager, we delivered on all counts. Clear and effective sales materials were created while maintaining a voice and tone that stayed true to the business. Write Essentials offered strategic insight and suggestions that were always a value add.
Website design by Web-eze.