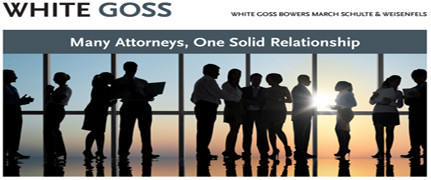 Website copywriting for a law firm
White Goss is a prominent law firm in Kansas City with ties around the country. Firm partners wanted a website that highlighted the firm's experience and legal skills representing clients in a variety of high-stake cases. Their clientele includes some of the most well-known corporations in the U.S.
Project included:
Interviewing firm clients to gain their perspective of White Goss
Interviewing attorneys regarding their practice fields
Writing website copy and attorney profiles
Website design by EAG.