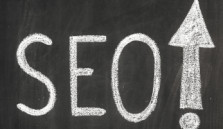 The days of ethically optimizing your website for search engines only to lose top rankings to unscrupulous sites are fortunately coming to an end. Search engine algorithms have evolved making the smarmy SEO techniques that once landed unwarranted websites on the first page obsolete. Those who strive to achieve top organic listings rejoice!
Keywords are still king, but it's how you use them that counts now. Hiding keywords in the same color as the background and listing the keywords repetitively in columns no longer work and Google is penalizing sites that engage in this practice. Content is now ranked by relevance to the topic (or keyword). Use keywords in headlines, sub headlines and throughout the content so that it makes sense to a reader.
Manually submitting your website to search engines is no longer necessary and don't let an SEO expert convince you otherwise. Search engines like Google crawl Twitter and the like constantly. Use your social media platforms to quickly get your site ranked. Even better, use a site like Ping.fm that posts your message (with your website URL included) on several social media sites simultaneously.
Google states that tags are now ignored, which put an end to including keywords unrelated to your website in your HTML tags for better ranking. Tagging blogs and website content with categories not only increases usability for the visitor, but helps ensure the page is search engine friendly.
The blog community and its readers became frustrated with blatant self-promoting comments that link to a website. When a comment is thought provoking, there is a natural curiosity to learn more. Let others link to you based on the thoughtfulness of your editorial contributions. Readers and search engines will value these much more.
Finally, write copy for humans first then the search engines. After all, a website may rank #1, but if it doesn't meet the needs of the visitor, it's all for nothing. There is indeed a knack to SEO copywriting, but the effort and investment pays off in the end.
WriteEssentials.com organically ranks in the top 5 for professional copywriter on MSN, Google, Bing and Yahoo. It's not luck or magic. It's SEO copywriting at its best, pure and simple.
By Brenda Galloway