Want to see your company in the media? Send out a press release.

Some of the best publicity for your business is free! Press release writing gives your company immediate credibility because it carries the silent endorsement of the publication where it appears.
A press release gives your company invaluable exposure to target markets and helps build long-term relationships with key members of the local and trade media.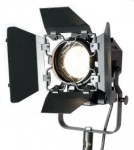 A steady stream of press releases is key to building relationships with local media and gives your business an advantage over your competition. Who will editors call when they need an industry expert or feature interview? YOU!
When posted on your website, keyword-rich press releases with in-bound links can improve your search engine rankings. The more content containing keywords for the search engines to index, the better your site ranks.
Press release writing is one of our specialties:
•  Our press releases are picked up and published in national and global media on a regular basis
•  We ask the right questions to get to the heart of the story so readers care
•  Clients often report media contact shortly after the press release is distributed
•  Press releases are written in standard industry format for easy and quick distribution
What is press release worthy?
What seems like standard operating procedure to you may be interesting news to the public. Not sure whether something is press release worthy? Run your press release idea by me. I'll help you decide. If it's not, I'll ask you some questions about your business. The information could end up being a great press release.