Website copywriting that clicks with visitors and ranks well with search engines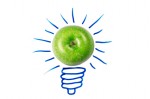 The days of treating a website like an online brochure are over. Today, website copywriting has to be real. It has to make your company approachable and likeable. Your website copy has to anticipate what visitors want and compel them to buy, subscribe, like and share or fill out a contact form.
Website visitors do more than scan headlines and look at pictures. People come to your website for a reason. They are savvy and smell cheesy online sales hype a mile away. One whiff and they'll be gone. We make sure your website copy meets their expectations or else a competitors' website will.
Search engines are important, but our website copywriting focuses on visitors first
Our website copy is optimized for conversion to help you take advantage of the traffic your site already gets. We write website copy for people first and search engines second. Your website can attract millions of visitors a day, but if they don't act, all the site traffic in the world doesn't matter. What counts is how much of that traffic converts to sales.
Search engine optimized website copy

Search engines rank websites based on relevant content and keywords. It takes SEO copywriting expertise to write website copy that is both reader-friendly and ranked highly. It requires walking a fine line of strategically placing your keywords in the content without sounding repetitive. Nothing turns off site visitors like reading the same words over and over again.
If you are launching a new website or updating your current site copy, Write Essentials can help convert more browsers into buyers and improve your site's organic search engine rankings. After all, you found WriteEssentials.com at the top. It's not luck, magic or spending a fortune on AdWord campaigns. It is website copywriting at its best—pure, simple and strategic.